Four Key Papers in Kidney Transplantation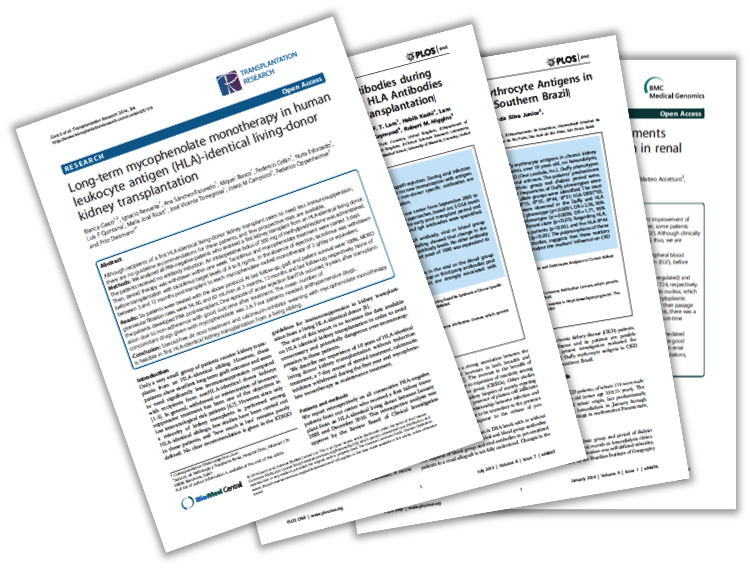 Kidney transplants are the most commonly performed solid organ transplant around the globe. Genotyping and antigen testing for human leukocyte antigens are important in the screening of donors and recipients for kidney transplants.
We've compiled four papers on kidney transplantation that are widely read among your peers:
Karyopherins: Potential biological elements involved in the delayed graft function in renal transplant recipients: This paper suggests the involvement of karyopherin-mediated nuclear transport in delayed graft function.


Behaviour of non-donor specific antibodies during rapid re-synthesis of donor specific HLA antibodies after antibody incompatible renal transplantation: This publication associates increases in post-transplant donor-specific antibodies (DSA) with occurrence of rejection.


Polymorphism of leukocyte and erythrocyte antigens in chronic kidney disease patients in southern Brazil: This paper identified certain HLA polymorphisms that might be involved with chronic kidney disease.


Long-term mycophenolate monotherapy in human leukocyte antigen (HLA)-identical living-donor kidney transplantation: This publication discusses a novel therapy regimen for feasibility in kidney transplantation from a living sibling.
Fill out the form to the right to download all four papers.