Clinical Virology Symposium (CVS) 2018
May 6-8, 2018 | West Palm Beach, Florida
Booth #347 | 2018 Silver Sponsor

CVS 2018 is quickly approaching, and we are very excited for what it has in store for you!
Stop by our booth to discuss our family of molecular, sample to answer solutions, including the ARIES® and VERIGENE® Systems, as well as our infectious disease portfolios that cover respiratory, gastrointestinal, and women's health testing. Our flexible platform solutions enable our clinical laboratory customers to simplify complex workflows while delivering accurate and timely data to improve patient care.


CVS Industry Science Workshop
A Panel Discussion on Challenges of Respiratory Testing
Monday, May 7, 2018 l 3:00 p.m. - 4:30 p.m.
Oceana Ballroom D. Hilton West Palm Beach
We will begin by addressing the challenges faced by the respiratory market as an open discussion with laboratory experts, as well as reviewing the requirements for testing solutions in different healthcare systems.
The current market for respiratory testing is dynamic and complicated, with technologies of varying complexity, pathogen coverage, and turnaround times. The task of selecting a platform or platforms is further complicated by the need to service multiple patient populations while navigating through increased reimbursement scrutiny. A panel of laboratorians serving a variety of healthcare systems will discuss how they have addressed some of these challenges, and the direction in which they see this market going.
Meet our Panelists:
Margie Morgan, PhD, D(ABMM), Professor, Director, Microbiology Laboratory, Cedars-Sinai
Bijaya Dhakal, PhD, D(ABMM), Director, Molecular Laboratory, Sonic Reference Laboratory
Gregory J. Berry, PhD, D(ABMM), Director, Molecular Diagnostics, Assistant Director, Division of Infectious Disease Diagnostics, Northwell Health Laboratories
Brian Koeneman, PhD, MT(ASCP), D(ABMM), Clinical Director, Molecular Diagnostics, Sonora Quest Laboratories/Laboratory Sciences of Arizona
"Mission: Pathogen" Virtual Reality Experience
Experience molecular diagnostics like never before as you journey through our "Mission: Pathogen" virtual reality environment. We need your help traveling through the human body to find, analyze, and remove pathogens that are making our patients sick.
Fill out the form below to set up an appointment to be sure you don't miss out on this incredible VR experience: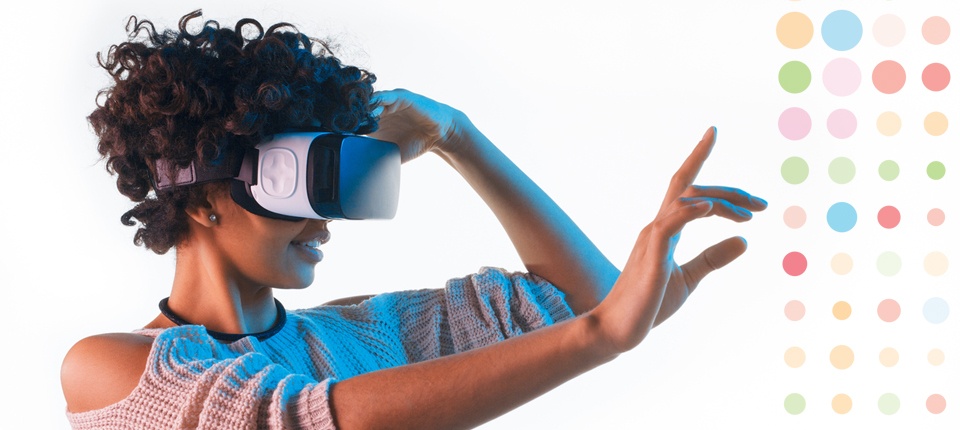 Disease States
---
Respiratory Testing

Patient needs for respiratory testing can vary based on the age and overall health of the individual, and clinical laboratories are challenged to quickly adapt to these changing needs. Our respiratory portfolio empowers clinicians to implement a flexible and scalable algorithm to manage the evolving needs of their healthcare system.

Rapid and accurate molecular testing is available from Luminex in both broad panel assays and targeted molecular tests.

Our current assay portfolio includes:

Gastrointestinal Testing

Diarrhea caused by gastrointestinal pathogens represents a significant clinical concern for providers and patients, and a workflow burden for the laboratory. Rapid identification of the bacteria or virus is critical for optimal patient management, and to ensure no inappropriate or unnecessary treatment is provided.

Our current assay portfolio includes:

Bloodstream Infection Testing

VERIGENE® bloodstream infection tests provide cost-effective bacterial identification and antibiotic resistance determination directly from positive blood culture bottles. This enables an earlier shift from empiric to targeted antibiotic treatment.

As a result, the VERIGENE System may deliver better outcomes, improved patient care, and true antibiotic stewardship, all at a lower cost.

Our current assay portfolio includes:

Women's Health Testing

Women's health, particularly in the area of infectious diseases, is critically important not only to women, but also their partners and children. When health issues arise, it's important to get reliable and fast answers for patients.

We offer highly sensitive, accurate, and easy to use diagnostic assays that enable laboratories to provide physicians and patients with accurate answers in a time-sensitive manner.

Our current assay portfolio includes:
Instruments:
---
ARIES® and ARIES® M1 Systems:

ARIES® Systems are real-time PCR sample to answer systems that are crafted to increase laboratory efficiency, ensure result accuracy, and fit seamlessly into today's lean laboratory. ARIES® allows your lab to control each aspect of the sample to answer testing process, from sample accessioning through result reporting.
The VERIGENE® System:

The VERIGENE System enables clinicians to rapidly identify the pathogens responsible for some of the most complex, costly, and deadly infectious diseases. It offers automated, cost-effective multiplex capabilities that rapidly and accurately detect infectious pathogens and drug resistance markers, without relying on time-consuming culture methods.

Delivery of this time-critical information enables clinicians to provide targeted patient care more quickly, potentially leading to improved patient outcomes, lower costs, optimized antibiotic therapy, reduced spread of antibiotic resistance, and most importantly, saved lives.
MAGPIX®:

MAGPIX® is the simplest, most affordable, and most compact of Luminex's xMAP® instruments. This compact multiplexing unit performs up to 50 different tests in a single reaction volume and reads a 96-well-plate in just 60 minutes.
---